merry xmas & a happy new year to all our customers
FESTIVE HOURS : Irvine Cycles will close through the festive period, we will be #re-opening# on Monday January 4th 2021 (9-5pm)
## as with previous "lockdowns" cycle shops were exempt from closing & considered an essential business, as yet we have no reason to believe this will change & if we are allowed to open we will do so##
Please note : Currently we are not offering a nationwide courier service on trikes advertised on our site, some cycles as well will not be available for UK delivery. Local delivery's are unaffected on all trikes and bikes within a radius of 30miles.
Please call our store should you have any enquiries on our products. 01294 272712
Our website is still operational, however any parts & equipment purchased there is likely to be a delay in delivery. If you live within our boundary map (click here) & wish to purchase a bike we will deliver to your home within 48hours, payment must be made in advance via our website. We will call you on arrival at your home at a pre arranged convenient time, you will acknowledge the arrival of your goods & we will then place the bike fully built & ready for use at an OUTSIDE area of your home specified by you. Our driver will then leave.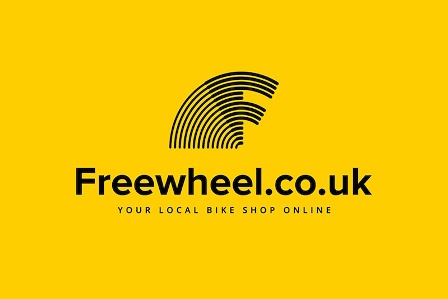 Find more than 20,000 products from more than 60 top cycling brands, and choose to reserve and collect or home delivery – all while benefitting local bicycle retailers.
We all know about the importance of supporting our local independent bike shops, and many of us make a real effort to buy from them, which is great. But it isn't always that simple, smaller stores like ourselves have limited website resources & limited space & capital to stock the full portfolio instore. These difficulties lead some cyclists to the big online players that many local bike shops struggle to compete with.
Luckily for you, a brand new cycling website Freewheel.co.uk has been launched to bring the convenience of the internet together with the expertise of your local bike shop. If the name sounds familiar that's because Freewheel actually started out as a mail order catalogue more than 30 years ago. Now it's back and has been revolutionised for the 21st century, but with the same commitment to supporting local bike shops. Cyclists can still find all the brands they know and love, such as Shimano, Genesis, Park Tool, Elite, PEARL iZUMi and many more, while supporting the people that keep the sport alive at the same time.
So the message is clear, please use freewheel.co.uk , nominate your local store & support your local store while buying online, now theres something we never thought we would say...