Please note : We currently do not courier Jorvik trikes, only collections instore or local free delivery.
Delays in shipping's : Any orders placed via our website are subject to delays due to the current COVID-19 situation.
COVID-19
On 23/03/20 the Government announced a UK lockdown with the instruction for many retail stores to close. Bike shops have been given special dispensation to remain open while most other retail businesses in the UK must close.
This comes as a direct result of the Bicycle Association lobbying the government to acknowledge that the bicycle is a more vital and important part of the UK infrastructure than ever before.
As such Irvine Cycles will remain operational, albeit on a reduced capacity. Until further notice our opening hours will be 9am-4pm, weekdays, closed Saturdays. Our website is still operational, however any parts & equipment purchased there is likely to be a delay in delivery. If you live within our boundary map (click here) & wish to purchase a bike we will deliver to your home within 48hours, payment must be made in advance via our website. We will call you on arrival at your home, you will acknowledge the arrival of your goods & we will then place the bike fully built & ready for use at an OUTSIDE area of your home specified by you. Our driver will then leave.
If you wish to visit our store the following measures will be in place : You will find the door will appear to be locked, please ring the bell for access.
At all times you will remain approx. 6 feet from our members of staff. If dropping of a repair you will be directed where to leave your bike instore. You should call ahead with your repair requirements, discussions will be kept to a minimum instore. If more than 1 person wish to enter the store, they must be from the same family & living at same address. (max 3 persons instore at one time) The door will remain locked until business has concluded, therefore no further persons can enter the shop for the duration of your visit. Hand sanitizer is available for you to use instore. We ask that contactless payments where possible be used.
Please note, we will review our position in regards to opening hours daily.
Assuring you of the best of service under these trying & testing times for us all. TAKE CARE & HAPPY CYCLING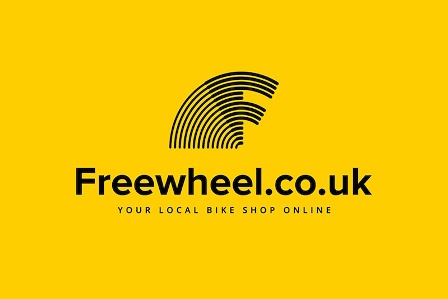 Find more than 20,000 products from more than 60 top cycling brands, and choose to reserve and collect or home delivery – all while benefitting local bicycle retailers.
We all know about the importance of supporting our local independent bike shops, and many of us make a real effort to buy from them, which is great. But it isn't always that simple, smaller stores like ourselves have limited website resources & limited space & capital to stock the full portfolio instore. These difficulties lead some cyclists to the big online players that many local bike shops struggle to compete with.
Luckily for you, a brand new cycling website Freewheel.co.uk has been launched to bring the convenience of the internet together with the expertise of your local bike shop. If the name sounds familiar that's because Freewheel actually started out as a mail order catalogue more than 30 years ago. Now it's back and has been revolutionised for the 21st century, but with the same commitment to supporting local bike shops. Cyclists can still find all the brands they know and love, such as Shimano, Genesis, Park Tool, Elite, PEARL iZUMi and many more, while supporting the people that keep the sport alive at the same time.
So the message is clear, please use freewheel.co.uk , nominate your local store & support your local store while buying online, now theres something we never thought we would say...