Try before you Buy on selected Electric Bikes.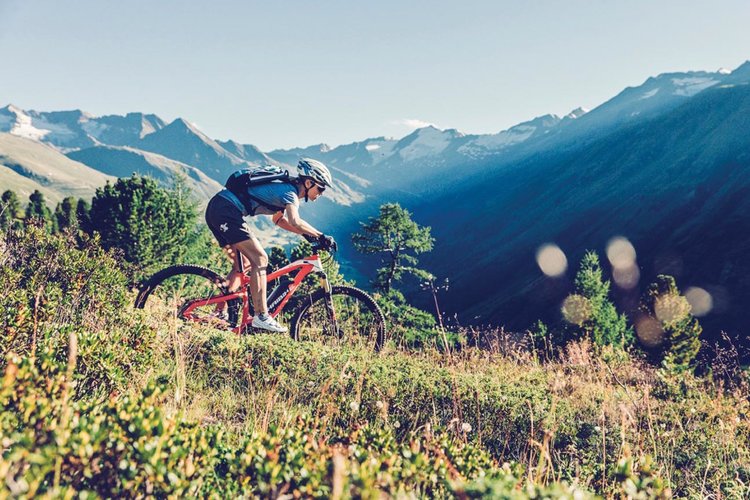 20-30 mins DEMO ON RIDGEBACK ELECTRIC BIKES
Just round the corner from our store we have a community used 1.2km tarmac cycle loop. This is the perfect area to try out your preferred model. We will accompany you to the test area, give you advice & offer support while you test ride your bike. Please give prior notice if you wish to demo a Ridgeback electric bike if possible.
7 DAY DEMO ON RIDGEBACK ELECTRIC BIKES
We understand its important for you to try before committing to any "e" bike purchase, this way you will be sure of getting the correct type for your requirements. The first step is to pay us a visit instore to discuss exactly what type of electric bike is most suitable. Once decided, we then arrange a date to deliver your bike to your home with the collection date normally 7 days later . We give you the best safety advice & features that the bike has to offer so you already have a heads up before riding.
For a 7 day rental or demo period we ask you to pay £150 , this would be credited against any electric bike purchased within 30 days of return. You are under no obligation after your demo/hire period to purchase an electric bike, if the experience is not quite what you were hoping for we understand that. What's the worst that can happen if you didn't complete a purchase ? if you used the bike for 7 days , that's just over £20 per day, which we think is great value to try out the new generation of electric bikes. Obviously we do hope you love the hire period and decide to go ahead and purchase your chosen e bike. Our guess is, you will be having a blast with the pedal assist features and will see it as a good investment. Wether that's using it to commute to work, for your health and wellbeing or helping keep the planet green your own motivation is there to use the bike.
The agreed term is essentially a rental period, you are responsible not only for your own safety, but for the security of the bike. Any damage suffered to the bike whilst in your care, Irvine Cycles will be due reasonable costs to cover. Similarly should the cycle be stolen while in your care, again Irvine Cycles will look to re-coup the value of the goods from you/hirer.
Demo booking will be confirmed via a secure link on our website where the demo/hire will be paid for and terms and conditions of the hire period will be agreed to.
Should the hirer not be at the registered address on agreed date/s either for drop of or collection a charge of £50 will be due to Irvine Cycles for the inconvenience caused. All drop offs and re-uplifts are guaranteed before noon on agreed dates.
Ready to now Go Electric ?? contact us HERE to discuss further.
YOUR LOCAL BIKE SHOP ONLINE DE-Blasi FOLDING ELECTRIC TRIKE

PLAY VIDEO
1000s of Products to choose from..... On Display Instore.......... Test Ride the award winning De-Blasi Today............
Find more than 20,000 products from more than 60 top cycling brands, and choose to reserve and collect or home delivery – all while benefitting local bicycle retailers.
We all know about the importance of supporting our local independent bike shops, and many of us make a real effort to buy from them, which is great. But it isn't always that simple, smaller stores like ourselves have limited website resources & limited space & capital to stock the full portfolio instore. These difficulties lead some cyclists to the big online players that many local bike shops struggle to compete with.
Luckily for you, a brand new cycling website Freewheel.co.uk has been launched to bring the convenience of the internet together with the expertise of your local bike shop. If the name sounds familiar that's because Freewheel actually started out as a mail order catalogue more than 30 years ago. Now it's back and has been revolutionised for the 21st century, but with the same commitment to supporting local bike shops. Cyclists can still find all the brands they know and love, such as Shimano, Genesis, Park Tool, Elite, PEARL iZUMi and many more, while supporting the people that keep the sport alive at the same time.
So the message is clear, please use freewheel.co.uk , nominate your local store & support your local store while buying online, now theres something we never thought we would say..