Uplift & return Service on all Platinum Servicing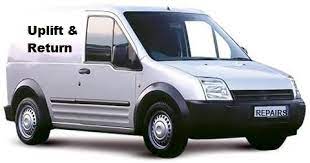 Struggle to find the time to get your bike in to our store for its servicing requirements?
We are offering to all customers who fall within the boundary in our map shown at the foot of this page an uplift and return service.
This service is provided on "Platinum Servicing" only, see our detailed description below. Your cycle should be in our workshop for no longer than 1 week, we will keep you updated while the bike is in our store.
PLEASE NOTE : If after uplift & assessment to complete the job and your choice is to not proceed, a surcharge of £35 will be withheld from your payment. This would be to offset time spent on uplift/re-delivery/assessment etc.
Platinum Service : £70.00
Plus an additional £15.00 surcharge to collect & re-deliver your cycle to your home. Total Cost on this service £85 plus any additional parts required to complete the service.
(Does not include servicing of suspension or hydraulic brakes)
Includes degreasing and cleaning of frame, chainrings, mechanisms, sprockets and drivechain. Check all nuts and bolts. Spokes tensioned, Wheels retrued, Gear and brake cables lubricated. Gears and brakes adjusted and fine tuned to maximum performance. Tyres inflated to correct pressure. Every component checked, adjusted as necessary or replaced. Final invoice will include a detailed report on the cycle and the work carried out.
Please Note: A "Service Surcharge" of £5 (per area#) will be added to your final bill if your cycle required any internal work on wheel hubs#, headsets# and/or bottom brackets#.
PLEASE NOTE : Any parts required to service your bike will be in addition to the service charge quoted.
After examining your cycle within our workshop we will then provide an estimate to repair/service your bike. We will explain why certain parts may require to be replaced, any parts replaced will be of the same/similar to originals unless upgrades are requested.
Any repair/servicing estimate will be just that, an estimate, on occasions your final bill may exceed the original estimate given. On such occasions we will endeavour to provide prior notice before completion of job.
If you would like to arrange a "Platinum Service" and wish your bike to be uplifted and returned from your home CLICK HERE.
For information on all repairs and services we are able to carry out CLICK HERE.
To qualify for free uplift and return your postcode must fall within our "Boundary Map" below.